Kids from babies to teens
Couples
Get your special someone and capture your relationship with a candid photo. View gallery.
Family & Large Groups
🏳️‍🌈
Gather your immediate, extended, small, large, or chosen family! All families welcome. View gallery.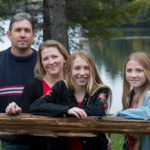 Portraits
A great photo of you for work, social media, or an alternative to a traditional school or graduation photo. View gallery.
Pets
I love capturing a pet's personality, on their own or with you! View gallery.
Occasions & Special Events
Discreetly documenting the details of a special event in your life is a fun way to remember the day. View gallery.